Training at STC NEXT as from July even more realistic!
There are continuous innovations and developments within the industry and STC NEXT is ahead on these changes.
To prepare and train our participants more realistic, we are renewing our facilities: An Offshore Wind turbine is being built for training purposes and our confined space training options are being expanded.
At this moment, the GWO Working at Height modules are provided at an external location in collaboration with Safe Site, but as from July we are able to conduct all 5 GWO modules at our own premises in close cooperation with Ascent Safety.
Saphire CTC is improving our pier with a variety of training modules such as the Wind turbine and new Firefighting containers. With that we are also able to provide the GWO technical training at a separate Nacelle whereby different escape scenarios can also be executed.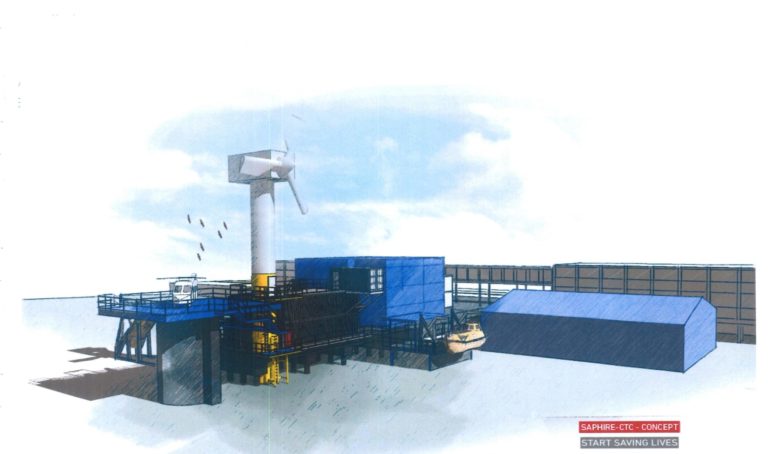 The GWO Sea Survival training can be provided in our full equipped swimming pool and in the harbour next to our training centre. In the swimming pool extreme weather conditions can be simulated in which the participants will be trained to transfer from boat to monopile under difficult circumstances such as waves and rain. Outside we will expand with a second boat transfer to gain access to the simulated Wind turbine after which the participants can straight forward continue with the GWO Working at Height module. This modern simulator can also be used for a variety of working at heights training scenarios.
At the same time, several confined space practice simulations are created, in which training can be realized with compressed air.
Are you interested in one of our courses? Or do you want to develop a customized course? Please don't hesitate to contact us via info@stc-knrm.nl