Combi medical First Aid & Medical Care (STCW)
maritime
Combi medical First Aid & Medical Care (STCW)
maritime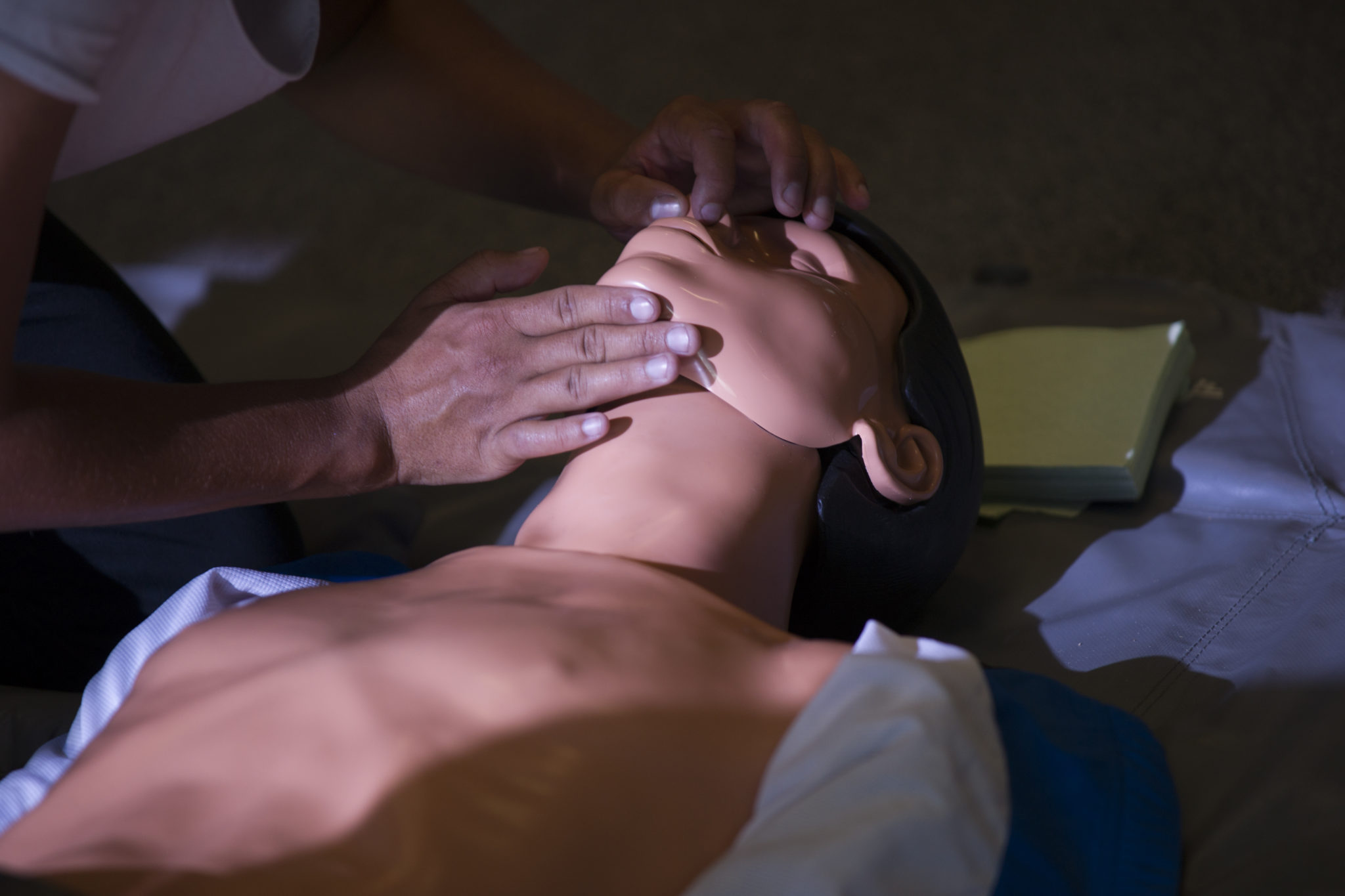 Medical First Aid  
It is vital that passengers on board ships can provide medical first aid to fellow passengers. This is subject to legal requirements in the international STCW convention.
Every officer is obliged to be in possession of a valid certificate. The Medical First Aid course teaches you to act quickly and efficiently in case of accidents and illness on board.

Medical Care
The international STCW Convention also imposes legal requirement on medical care provided on ships. the person responsible for medical care on board is obliged to be in possession of valid certificate. The course Medical Care teaches you to provide medical care to the sick and wounded on board.
In this combination course all components are coverd as prescribes in STCW tables A-V / A-1 ( Medical First Aid) and 4-2 (Medical Care). the course has been certified by institute code NL007 by the Human Environment and transport Inspectorate (ILT).
---
During this course, the instructor will deal with realistic situations that can occur on board. You learn to assess the situation and act accordingly. Guiding a medical evacuation is also part of the course program. The emphasis is on the practical skills of medical first aid and medical care on board.
The following topics will be discussed during the course:
• Recognizing the causes, extent and severity of accidents and illness on board
• Providing fast medical first aid for accidents and illness
• Providing medical care to the sick and wounded on board according to the guidelines of the national and international medical manuals on board
• Recognizing changes in the patient's condition
• Requesting external assistance and supervising a medical evacuation.
Lesson times:
On the first day, participants are expected to be at 8 am for registration.
The second training day starts at 08.15, both days end around 5 pm.
Language: The training is given in Dutch. On request, the training for groups can be organized in a different language.
It is also possible to hire an interpreter via STC-KNRM.
Prices:
Basic safety + Security awareness € 1160, – (Optional)

Seafares medical examination € 160, –
Particularities:
Please deliver in advance:
• A passport photo (name + birth date on the back note)
• Certificate of physical inspection for seafaring
• Excerpts personal register or copy of passport.
In the case of a positive assessment of the final test, an officially (ILenT / Shipping approved) STCW'78 as amended certificate is issued and the sample booklet is stamped.
It is important that you hand in the required documents on time otherwise we can hand over a certificate